I think i can get away with starting flat-leaf parsley right about now. They can take a long time to germinate and can be difficult. To be sure to get sizable plants it won't hurt to get going on them. I have a heat mat this year and that will help in a big way. My parsley seeds are a few years old, but Richters sends a
lot
of seed. There is probably about a tablespoon of seed still in that packet. I'll sow on the thick side and see what i get.
The tea hibiscus will need as much time as i can give them, same for the leonotis . Hopefully they won't get leggy on me. They need warm soil to thrive like peppers do, so i will plant them early and set them out later than most of the rest of the plants.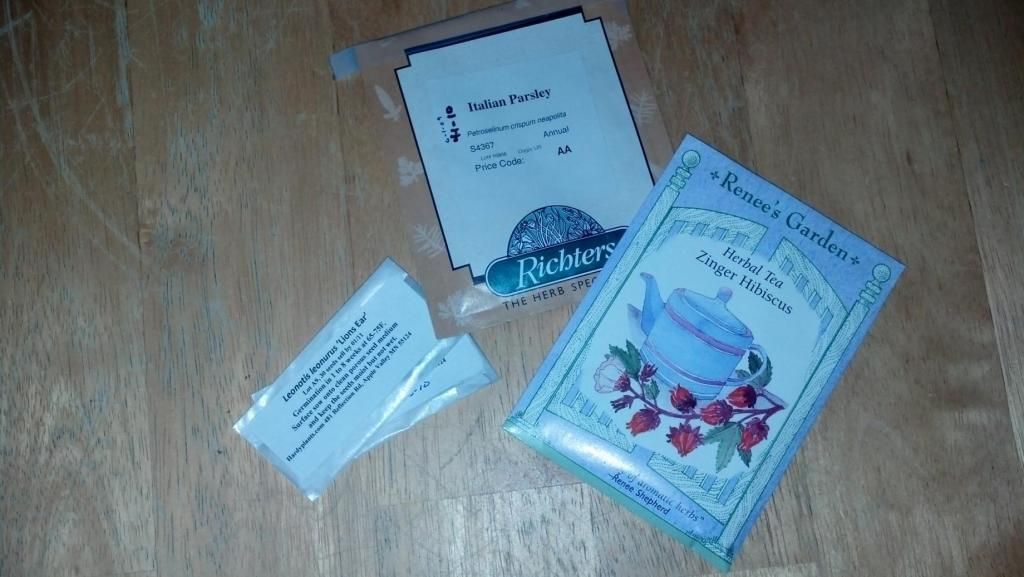 According to eBay, my green shiso and Cherokee purple tomato seeds are on their way. They are coming from Ohio, so it shouldn't be too long until they arrive.
Tonight my parents are taking the kids to their house to hang out. They usually do this on Thursdays. I will have some time to plant the seeds and put everything together in peace.