I finalized my garden plan on Grow Veg:
Garden 2013
Got it printed out and ready. I tucked it into my 3-ring folder where i keep all previous garden plans.
I was going to try starting some seeds last night while the kids were away but didn't end up doing it. I'm not certain i'll get to it tonight either. I did count all the pots i'll need and have them lined up in their flats.
(For my notes on flat capacity):
Jiffy 3 (3" peat pots)
One flat can hold 18 of these pots
Or 12 pots and one tray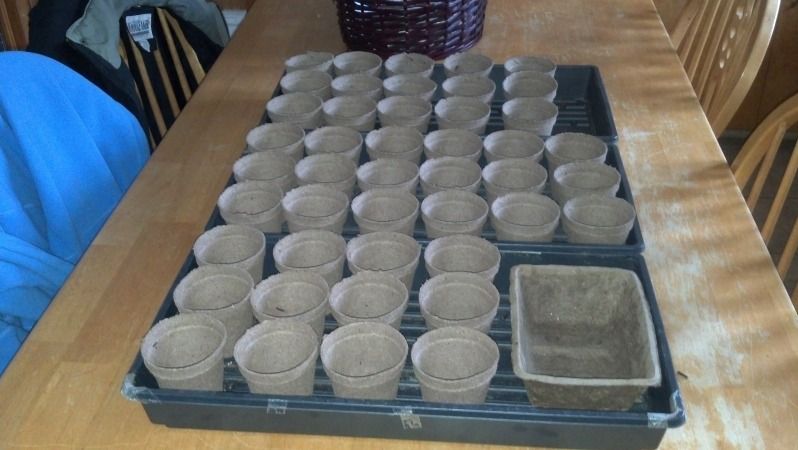 According to the Grow Veg planner's custom settings, i can begin planting:
Broccoli
Brussels Sprouts
Eggplant
Parsley
Peppers
and
Ground Cherries
Since they have no entry for Leonotis or Tea Hibiscus, i'm going to go along with my plan to start them, along with all the above, in the next few hours or days as time allows.
I'll label each peat pot with a grease pencil that should last until planting time.
Hope i'll have time soon!