This year is the fourth year for my asparagus from seed. The shoots are large and strong enough for me to pick a few. While not much for a meal, they are nice for snacking on while wandering in the yard.
Since i learned if from Mal's Allotment, i have been blanching my rhubarb. It was definitely a very nice thing to have discovered. The stalks are more tender and not so acidic and the colors are lovely.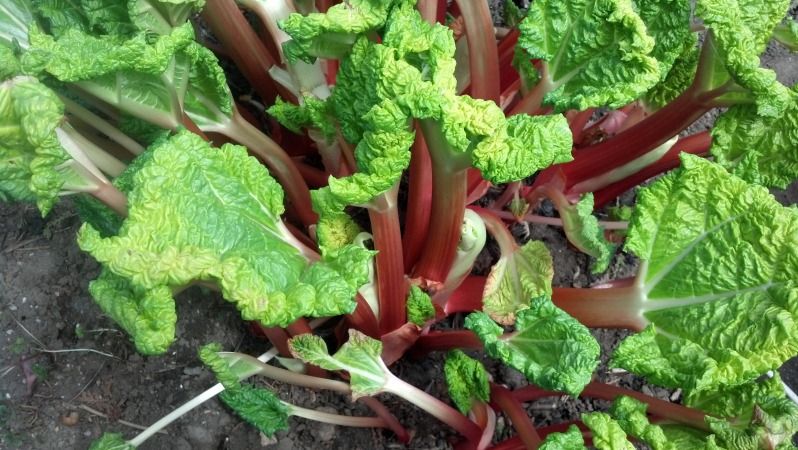 My Aunt Molly's ground cherries are a big disappointment this year. Out of 6 pots, 5 sprouted. One never developed leaves, another died of damping off. The surviving plants are tiny and stunted. I was hoping to share them with my mother and father, but it looks like i'll only have enough for my own garden. I really wanted to try canning and dehydrating them, but it looks like it won't happen.
I actually had a very disappointing spring with seeds so far. Many things refused to sprout or have grown so slowly. The brussels sprouts were a total disaster. Of six pots, not a one sprouted. Old seed... but i didn't think they were
that
old.
The only thing excelling are the tomatoes, broccoli and the Ancient sweet peppers.
Maybe all new seed next year?