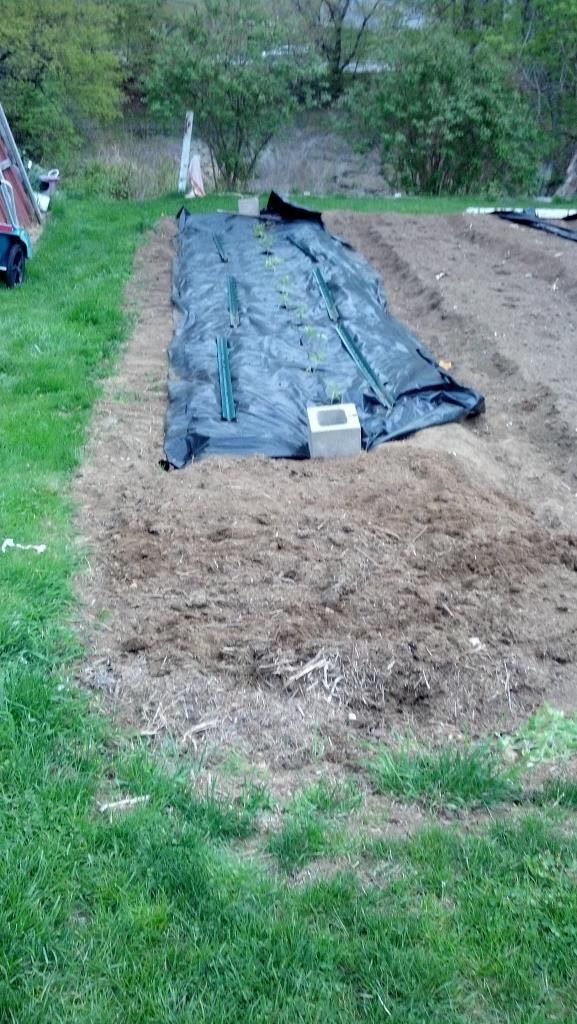 From the back to the front, two of each:
San Marzano "Providence Acres"
Pruden's Purple
Siberia
Elberta Girl
San Marzano Lampidina
Cherokee Purple
and
Roma
In the open space without plastic i planted Sugar Snap peas. I have not grown peas in years. The last time i tried was when we first bought this house. A woodchuck mowed them down. I only planted them in a small windowbox shaped container hoping for just a handful of something home-grown. It was only the beginning of my woodchuck woes.
Four days ago i got the potatoes planted. The forecast called for rain the next 3 days in a row. The rain never materialized until tonight. Here are the potatoes, cut up for planting. Adirondack Blue and Red: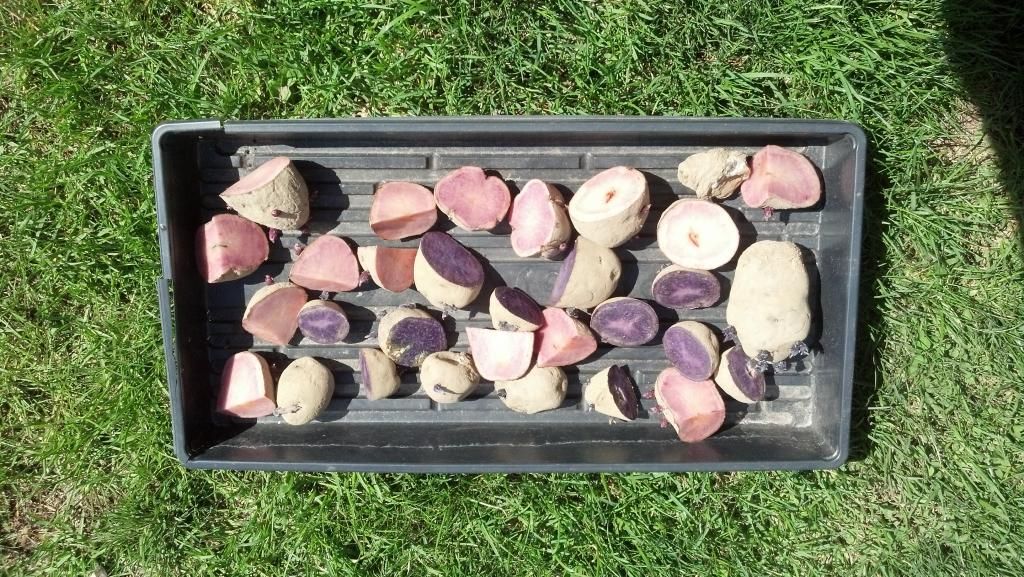 Stanley Prune Plum is later blooming than it was last year. Its first ever bloom was Mother's Day last year, this is two days after for this year: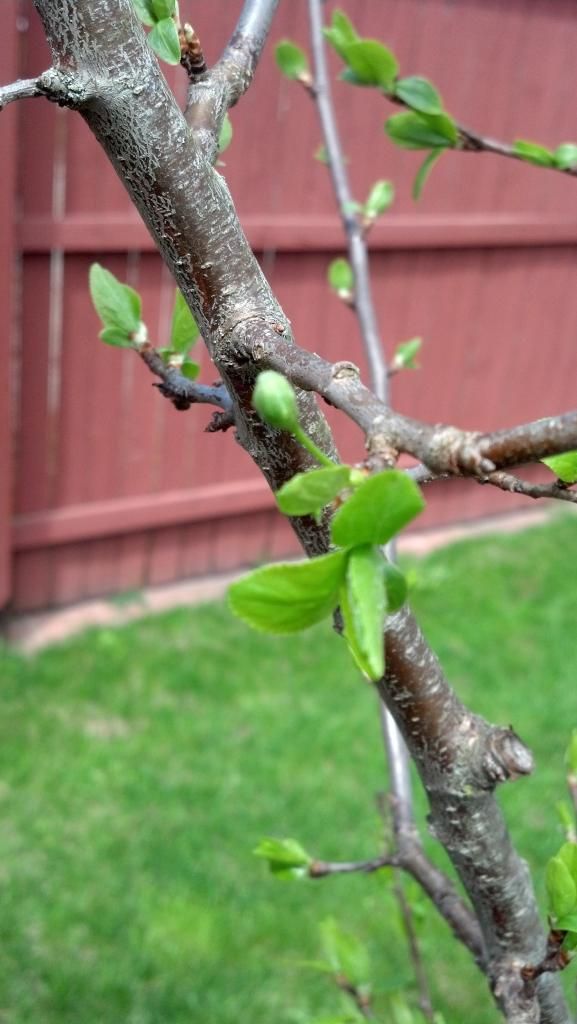 Today, the buds are becoming white but are still tightly closed.
This is my male Seabuckthorn, i think he is blooming. I want to ask the owners of another blog i follow to see what they say.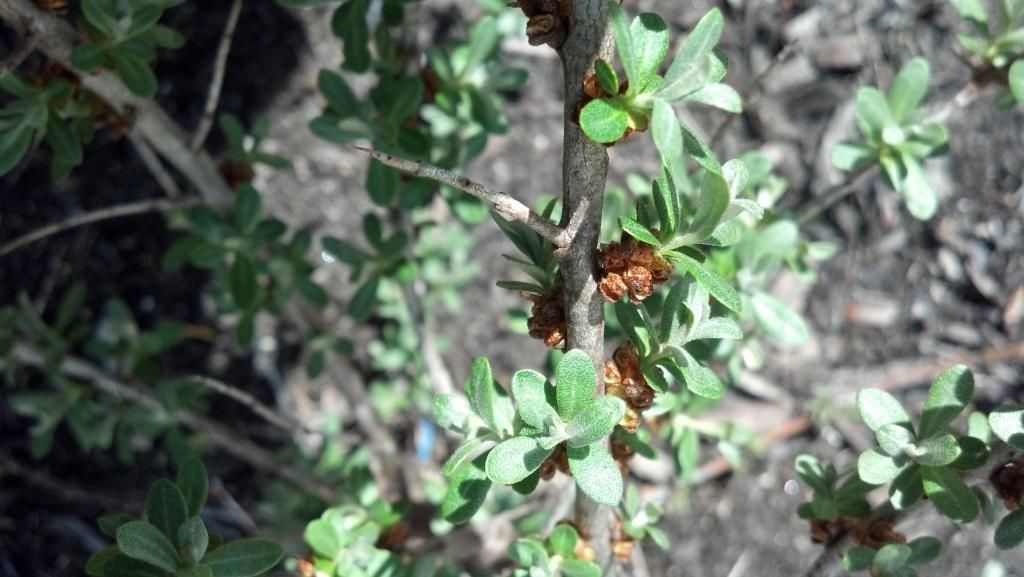 I can't tell if my female "Titan" is in bloom or not and i don't know how important it is for her to bloom while he is.... i got both plants from Raintree and i'll be extremely miffed if their bloom times are incompatible since they only offer one, unnamed variety of "male" seabuckthorn.